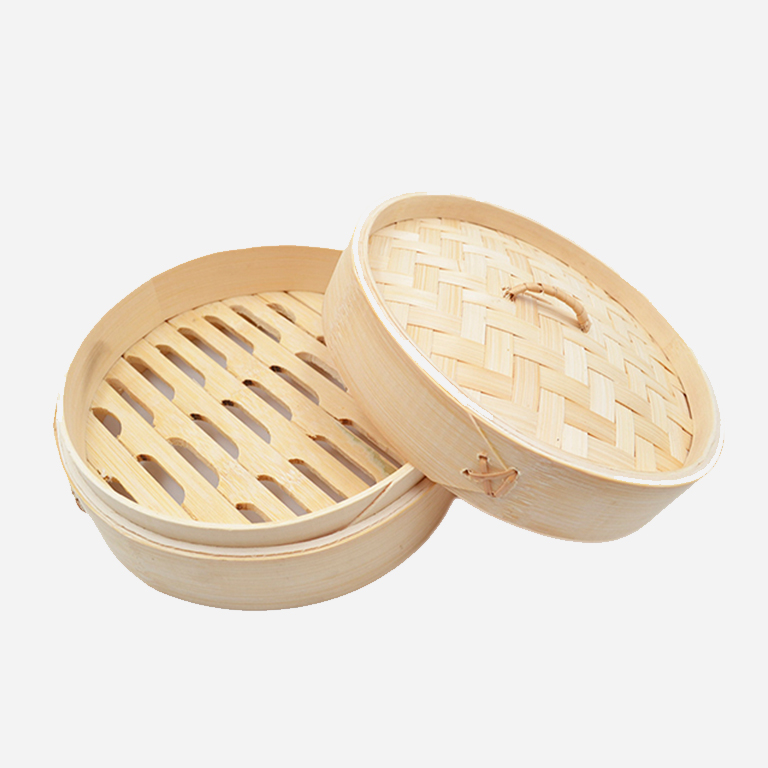 Bamboo steamers are round steamers made from bamboo like those used in Chinese cuisine. They can be stacked
on top of each other so that the steam can cook many different servings simultaneously.
NATURAL HEALTHY BAMBOO COOKWARE: This bamboo steamer basket is handmade with professional natural
bamboo, and there will be no quality problems after you often use it. The bamboo surface is polished so that you
can use it for a long time, it is scratch-resistant and easy to clean, durable and safe.
The holes on steamer basket are for easy steaming and draining. Hot steam goes through the holes and cook the
food, without touching boiling water. Bamboo steamer is your healthy choice.